AU3FX:Space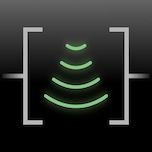 High quality tweakable AUv3 reverb with resonant filters. For everything between small rooms, resonators, and infinitely large spaces.
A port of the original AUFX:Space IAA app to AUv3 format.
An algorithmic reverb with a wide range of sounds. Built-in resonant filters for powerful coloring of the space. The Swirl parameter allows for making modulated moving lush ambiences.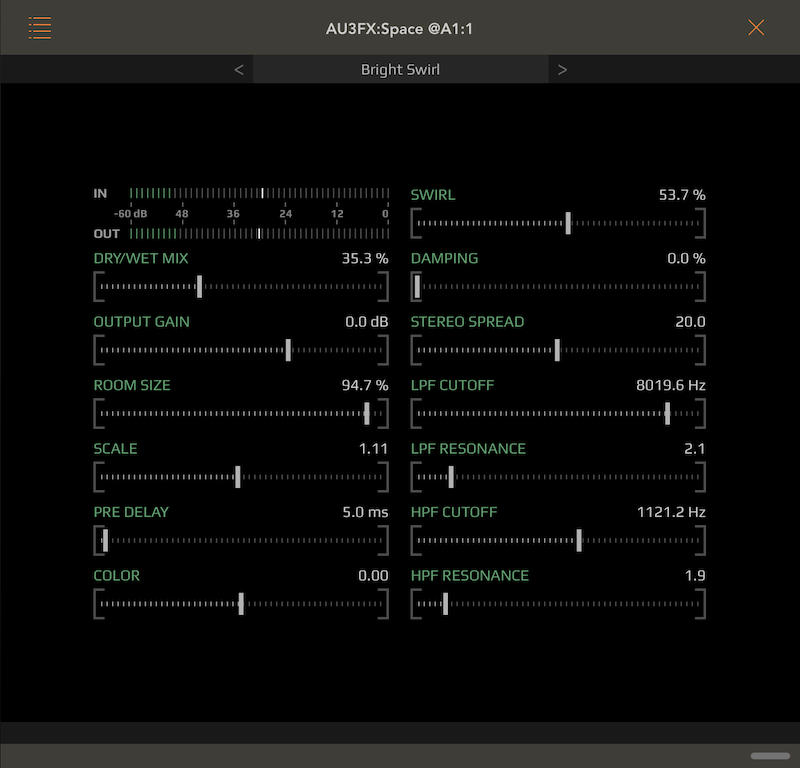 Parameters
DRY/WET MIX

Set the balance between the dry unaffected signal and the reverb effect.

OUTPUT GAIN

Adjust output level.

ROOM SIZE

Sets the decay factor. 0% means fastest decay, while 100% is (almost) infinite.

SCALE

Scales the internal delay-times, making the space smaller or bigger.

PRE DELAY

Adds a delay to the wet signal.

COLOR

Adjusts the balance between two paths of the internal algorithm, with normal in center and more colored or metallic resonances at the extremes.

SWIRL

Adds a chorus-like motion to the reverb.

DAMPING

Sets the damping factor, which determines how much faster high frequencies decay.

STEREO SPREAD

Amount of stereo separation, 0% giving a mono reverb.

LPF CUTOFF

Low-pass filter cutoff frequency.

LPF RESONANCE

Low-pass filter resonance.

HPF CUTOFF

High-pass filter cutoff frequency. Useful to reduce boominess in the bass frequencies.

HPF RESONANCE

High-pass filter resonance.
About AU3FX
The AU3FX series is a collection of lightweight and powerful real time AudioUnit effect apps for iPhone, iPad and iPod touch. Ported from the original AUFX Inter-App Audio effects, now in AUv3 format.
Load and use them in an AUv3 capable host, such as AUM.
As AUv3 plugins, it supports:
multiple instances at the same time
save/load session state
external access and control of all parameters
user presets shared across hosts (on iOS 13 and later)
Videos