AUFX:PeakQ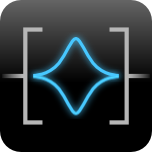 4-band parametric stereo equalizer for subtle frequency enhancements, agressive boosting/cutting or special resonator effects.
A versatile 4-band parametric stereo equalizer for everything between subtle frequency enhancements and agressive boosting/cutting or special resonator effects.
Two parametric peak filters with gain, frequency and Q, Low & high-shelf filters with gain and frequency. Displays the resulting frequency response graph with real-time spectrum analyzer overlay.
Yes! ★★★★★
As always, good stuff from a great developer!
This is a must ★★★★★
You know your getting a stable quality made music app made by one of the greatest iOS music developers and at such a reasonable price- this is a must have app.
Audiobus EQ at number 1 for midi capability ★★★★★
This EQ is really honestly the best I've use for iOS for its fine control.
I own all AUFX apps ★★★★★
All of them are great and add a lot to the sounds I'm producing, no matter which synth I use. The existing presets are great and it's easy to find what you want by playing with the intuitive controls. Thank you Kymatica for this wonderful tool.
About AUFX
The AUFX series is a collection of lightweight and powerful real time Inter-App Audio effect apps for iPhone, iPad and iPod touch.
All AUFX apps have the following features:
High quality 32-bit DSP engine.
Process hardware input/output or other apps through Inter-app audio or Audiobus (input/filter/output slots supported).
Fully MIDI controllable, including Virtual MIDI.
Built-in look-ahead limiter to avoid clipping.
Choose between Stereo input or left/right only.
Background Audio.
Save and load user presets.
Comes with several bundled presets.
Record the result directly in app.
Email recordings or export to AudioShare audio document manager app.
Access user presets and recordings through iTunes File Sharing.