AUFX:Dub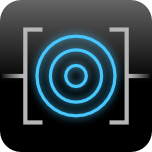 Stereo delay audio effect for everything from clean digital delays to filthy dub echoes, ping-pong flangers, and broken cassette tapes.
A highly tweakable stereo delay audio effect, suitable for a wide range of delay types. It features tape simulation (noise and warble), filters in the delay loop for typical dub sound, stereo detune, ping-pong delay, sinewave and random modulation for flangers and chorus, and more.
Quality. ★★★★★
Along with Space, highly recommended. Works perfectly and sounds amazing.
Simple and the best ★★★★★
This is the best multidelay for ios !!!! Great job :)
Top ★★★★★
Top,top!!!! Aucune hesitation a avoir!!!!!!
Very useful ★★★★★
This is a good sounding, highly configurable delay unit at a great price. FX like this one is very useful in the audiobus toolchain.
Sounds fAWESOME! ★★★★★
Sounds great and is very musical. The presets sound great! This is now my favorite reverb/delay audiobus FX! Not only does it sound great, the price point makes it very affordable. Don't hesitate, buy this killer app now!
Right On ★★★★★
Big score!!!
About AUFX
The AUFX series is a collection of lightweight and powerful real time Inter-App Audio effect apps for iPhone, iPad and iPod touch.
All AUFX apps have the following features:
High quality 32-bit DSP engine.
Process hardware input/output or other apps through Inter-app audio or Audiobus (input/filter/output slots supported).
Fully MIDI controllable, including Virtual MIDI.
Built-in look-ahead limiter to avoid clipping.
Choose between Stereo input or left/right only.
Background Audio.
Save and load user presets.
Comes with several bundled presets.
Record the result directly in app.
Email recordings or export to AudioShare audio document manager app.
Access user presets and recordings through iTunes File Sharing.
Reviews and demos