AU3FX:PeakQ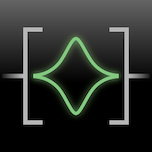 4-band parametric stereo equalizer and spectrum analyzer for subtle frequency enhancements, agressive boosting/cutting or special resonator effects.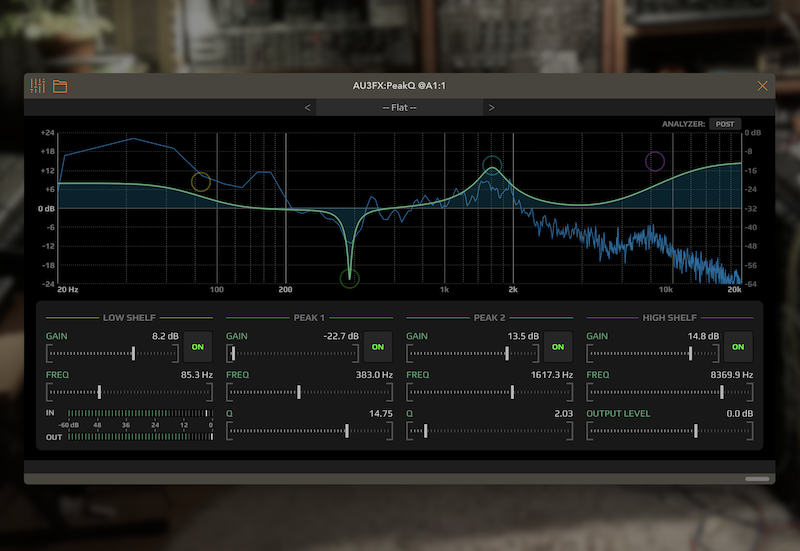 Finally! ★★★★★
Now the whole set of Kymatica audio processors is AUV3. Kymatica apps are indispensable for iOS music making.
Another gem! ★★★★★
These classics being reintroduced with AUV3 functionality is a must buy for any musician or producer working with iPad music apps.
A versatile 4-band parametric stereo equalizer AUv3 plugin for everything between subtle frequency enhancements to agressive boosting/cutting or special resonator effects.
It features two parametric peak filters with adjustable gain, frequency and Q, and Low & High-shelf filters with adjustable gain and frequency.
The resulting frequency response is plotted graphically for an intuitive understanding of the current settings, and you can drag each filter handle directly in the graph to adjust its gain and frequency.
It also includes a real-time spectrum analyzer overlay that displays either the incoming signal or the processed signal after applied EQ.
Parameters
The equalizer consists of four filters in series. Each filter band can affect a part of the audio spectrum. Each band has the following parameters:
Gain

Adjusts the gain for this band, between -24 dB (cut) and +24 dB (boost). When set to 0 dB, the band does not alter the frequency response.

Freq

Sets the rolloff or center frequency for this band.

On/Off

Turns this band ON or OFF. When OFF, the band is completely disconnected from the processing chain.
Also, the two Peak bands has an additional parameter:
Q

Sets the Q factor, or how wide/narrow this filter band should be. Small values make the range broader, larger values make it more narrow.
About AU3FX
The AU3FX series is a collection of lightweight and powerful real time AudioUnit effect apps for iPhone, iPad and iPod touch. Ported from the original AUFX Inter-App Audio effects, now in AUv3 format.
Load and use them in an AUv3 capable host, such as AUM.
As AUv3 plugins, it supports:
multiple instances at the same time
save/load session state
external access and control of all parameters
user presets shared across hosts (on iOS 13 and later)