AUM - Audio Mixer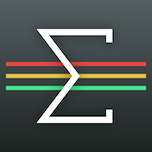 The flexible audio mixer, plugin host, recorder, and connection hub. Multi-channel interface support, MIDI routing, busses, fx sends, built-in EQs, and much more.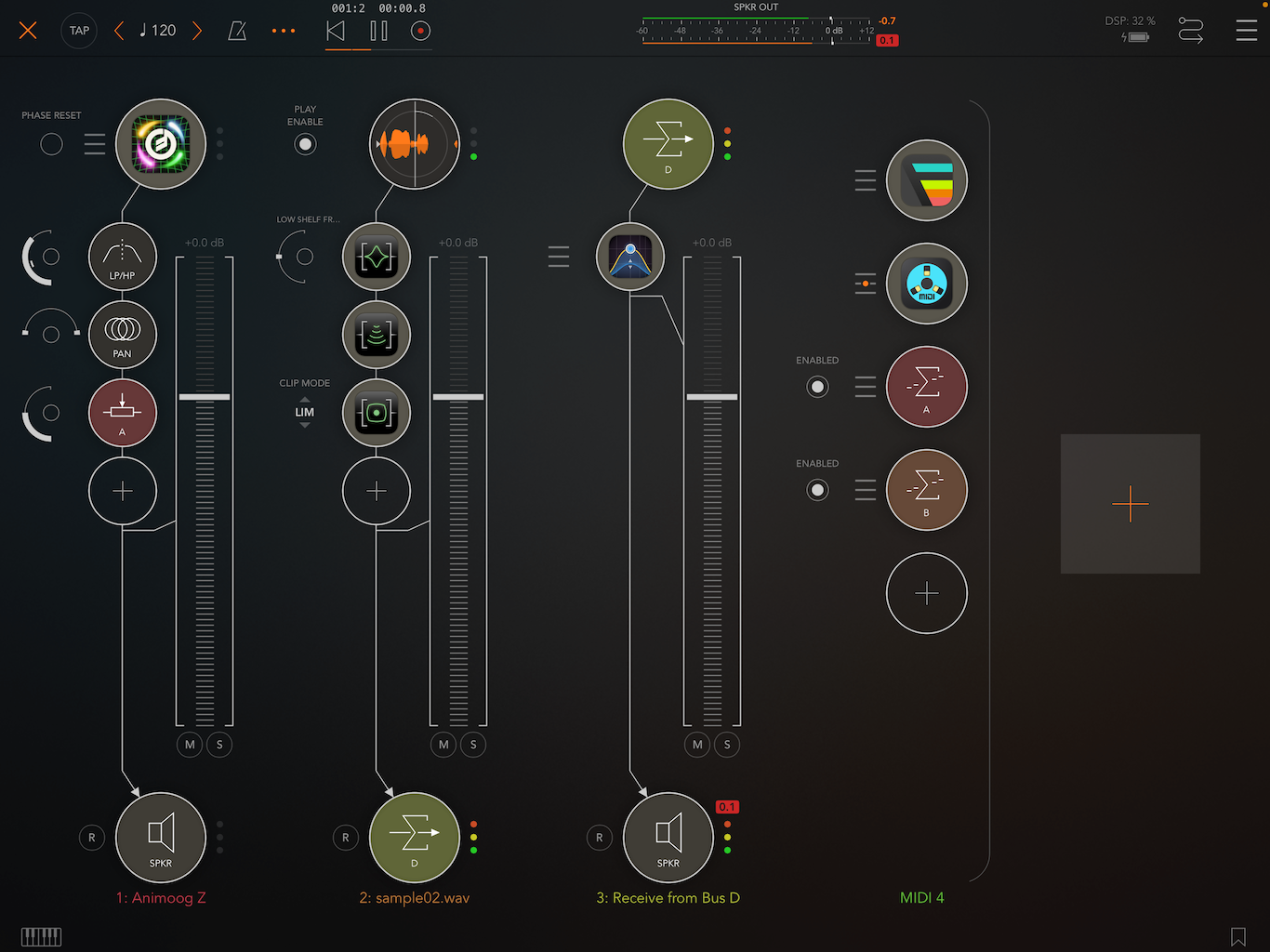 Awesome! ★★★★★
AUM has in short time became almost impossible to not use in every music situation on my iPad Pro...
iOS music would not exist without this app ★★★★★
It's design is spot on. Robust midi and audio routing. Great for live performance or studio work.
An incredible audio app ★★★★★
This app does all the things i hoped for, and does so in the most elegant way.
Outstanding ★★★★★
This is a truly useful app for routing audio from anywhere to anywhere and record the result.
Amazing app ★★★★★
Works perfect! Would recommend to anyone, using iPad as music instrument on daily basis!
Simply the best ★★★★★
This app has been the best at what it does for years... incredible really.
incredible ★★★★★
AUM is without a doubt the best app of any type I've ever used. The design and workflow is ingenious, and it's very well put together, solid and stable.
Overview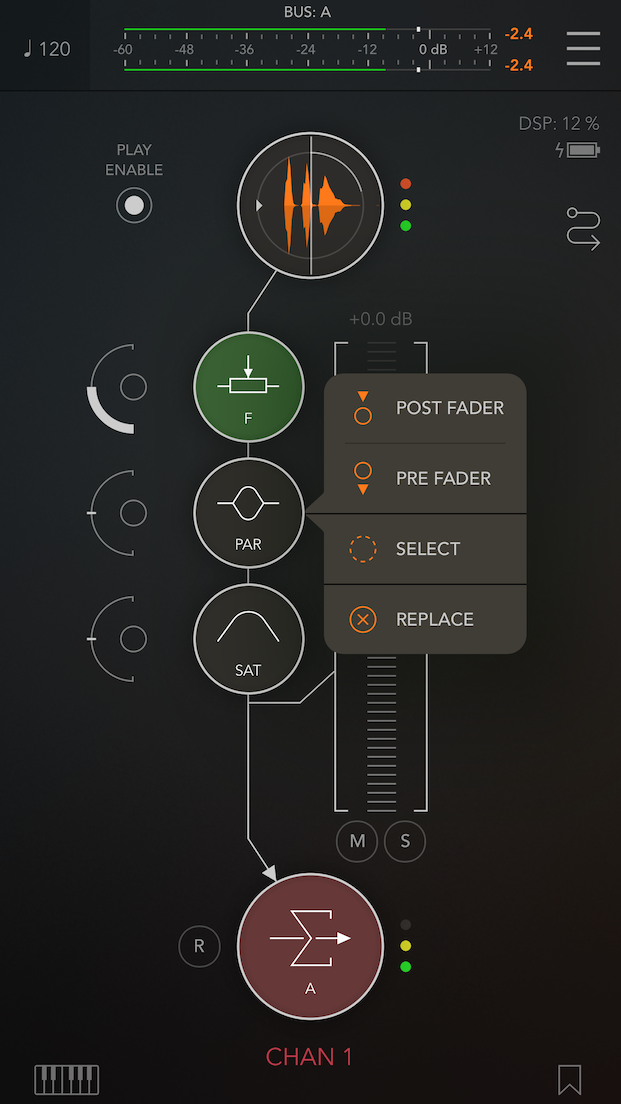 Connect hardware inputs and outputs, Audio Unit extensions, Inter-App Audio apps, Audiobus, soundfile players, built-in signal processing and filters, in any configuration you want.
Route anything to anywhere with mix-busses, effect sends, audiobus ports, and external multi-channel audio interfaces.
Play hosted synths and instruments using the built-in keyboard or external MIDI controllers, or sequence them from other apps using Virtual MIDI.
Record mixes, individual tracks, or both, straight into the storage space of AudioShare (no copying of files needed), with synchronized start and end.
Play back recordings, soundfiles and loops as channel sources in the mixer for backing tracks, further processing or mixing.
Route MIDI in any way you like using the MIDI matrix.
Synchronize everything with the transport clock and play in time with other apps or devices using Ableton Link, a technology that synchronizes beat, phase and tempo of Ableton Live or Link-enabled iOS apps over a wireless network. Sync external hardware to AUM via MIDI clock.
Includes built-in processing nodes for various stereo processing, Mid/Side balance and conversion, EQs and filters, limiting, clipping and saturation. Or use any 3rd party Audio Unit extension or Inter-App Audio effect.
All controls in the mixer can be controlled via MIDI, including parameters of hosted and built-in plugins.
Features
High quality audio up to 32-bit 96kHz
Clean and intuitive user interface with crisp vector graphics
Extremely compact and optimized code, very small app size
Unlimited* number of channels
Unlimited* number of effect slots
Inserts and sends are configurable pre/post-fader
Internal busses for mixing or effect sends
Supports multi-channel audio interfaces
Supports Audio Unit extensions, Inter-App Audio and Audiobus
Audiobus state saving
Highly accurate transport clock
Metronome with selectable output and optional pre-roll
Sends host sync to Audio Unit plugins and IAA apps
Send MIDI clock to external hardware
Play in time with Ableton Link
FilePlayer with sync and looping, access to all AudioShare files
Records straight into AudioShare storage space
Record synchronized beat-perfect loops
Built-in nodes for stereo processing, filtering and dynamics
Latency compensation makes everything align at the outputs
Separate Inter-App Audio / Audiobus output ports
Built-in MIDI keyboard
Fully MIDI controllable
MIDI Matrix for routing MIDI anywhere
(* only limited by the CPU power of your device)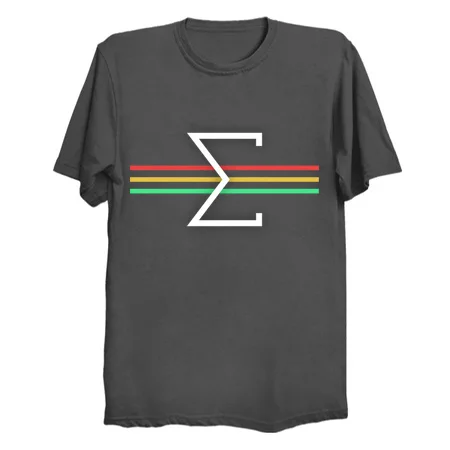 Tutorials
News & Reviews
Built-in Signal Processing
Stereo processing
Stereo balance
Stereo to mono
Stereo panning
Mid/Side balance
Mid/Side to/from Stereo convert
Invert phase
Filters & EQ
Parametric EQ
Low-shelf filter
High-shelf filter
Low-pass resonant filter
High-pass resonant filter
DJ-Style LP/HP combo filter
All-pass (1st order)
All-pass (2nd order)
Dynamics
Gain
Hard clip
Saturation
Lookahead peak limiter
Additionally, use any 3rd party Audio Unit extension or Inter-App audio app.
Frequently Asked Questions
Where's the manual?
It's built into the app, tap the menu button and then Help. There's also a copy of the manual online.
Why do I get "Audio Engine not running"?
This is an issue with some of the modern Apple devices, which seems to be related to their new motion co-processor. It's not a bug in AUM, you'll see similar issues in any other recording-enabled app.
Weirdly enough, it seems to be affected by external magnetism, such as using a magnetic case or an Apple pencil. If you're using a magnetic case, try without it or keep the magnetic part folded away and see if it helps!
I want to record audio via the headphone jack, why does it not work?
The TRRS jack on iOS devices does not provide a stereo line in. It's meant for connecting headphones or headsets. It does have a mic-level mono input, which is probably not what you want. This is not related to AUM or any particular recording app you're using, it's how the hardware works.
With the right kind of cable, you might be able to trick the device that it's connected to a headset, and thus get access to the mono microphone input. There are also ready-made adapters such as AmpliTube iRig for connecting mic level mono sources like electric guitars via the TRRS jack, but for proper stereo line input you need a real external audio interface.
How do I add channels?
Just tap the big square '+' button!
How do I remove a channel?
Tap the channel title label. You can there rename the channel, remove it, as well as access MIDI control routing for this channel and its nodes.
How do I load a node (input, output or effect)?
Tap the + in an empty slot and choose between available nodes.
How do I remove a node?
Swipe the node to the left to reveal the eject button. Tap the eject button to remove the node.
How do I add more effect slots?
The effect slot area is scrollable, scroll to bottom and tap the +1 button. Alternatively, just double-tap the effect slot area.
How do I remove empty effect slots?
Long-press the slot and choose "Remove Slot" from the menu.
Can effects be pre or post fader?
Yes! Long-press an effect slot or node and tap POST or PRE fader.
How do I reorder effects?
Drag an effect node to the right, and then up or down before releasing it.
How do I reorder channels?
Drag the channel down, for example by grabbing the output slot, and then left or right before releasing it.
Where do the recordings go?
They go into a folder named 'AUM Recordings' in the shared storage space of AudioShare, and can be viewed in AudioShare or by tapping the menu button and choosing FILES inside AUM.
How do I use a mono hardware channels?
Since AUM version 1.1, you can select hardware mono inputs and outputs directly in the node picker.
How do I enable Ableton Link?
Tap the tempo in the upper left corner, then tap the three dots in the menu that shows. This will open the Clock Options, where you can enable Link, choose time signature, sync quantum and pre-roll.
How do I start other Link enabled apps from AUM?
AUM supports the new Ableton Link start/stop functionality. Enable it in Ableton Link section of the Clock Options.
Also, AUM sends Inter-App Audio host transport state and clock sync to all hosted apps. Apps listening to this will start with AUM and sync accurately with its tempo. See here for some developer notes on the subject.
What about MIDI Clock?
AUM allows sending MIDI Clock. The purpose is to synchronize external hardware. The clock is aligned with the audio output of the device.
NOTE: Trying to use it for syncing other apps or via wireless MIDI will probably not align well! There's no reason to continue using MIDI clock for sync between apps, when we have host sync and Ableton Link.
Inter-App Audio apps and Audio Units should implement host sync, which has been part of the standard from the beginning, and is the natural way for a node to sync to the host (AUM in this case).
I get big latency with external audio interface!
This is an iOS 9 bug, that makes audio delayed almost a second! Fortunately there's an easy workaround: When this happens, plug in a pair of headphones in your device, then plug them out again. Latency should then go back to normal. This issue seems to be fixed in iOS 9.3 for most users.
How do I select MIDI channel for Audio Unit extensions?
Since AUM version 1.1, there are MIDI channel filters on IAA and AU MIDI destinations!
IAA nodes fail to initialize
This is most probably the "Inter-App Audio Zombie Bug", unfortunately there's nothing AUM can do to prevent it from happening. The best way to avoid this happening is to make a habit of always swiping out music apps from the multi-task view when done with them. Also, always make sure to switch to a loaded IAA app at some point, so that it appears in the multi task view, otherwise it might still be running in the background as an invisible "zombie" process that prevents the app to load again.
You can also try the ''Clear RAM Trick'' to clear all processes, including any invisible IAA zombies: Hold power button until "slide to power off", ''then release it''. Then hold Home button until the home screen shows up. All processes are now cleared!
For developers, I've found a way to make IAA zombies much less likely to happen. Check out IAA quirks
Some IAA apps never loads
I've seen some IAA node apps that don't correctly start their audio engine when launched in the background via a host app like AUM. In those cases, it often helps to make sure "background audio" is on in the other app, and to launch it manually and let it keep running while you load it into AUM.
How do I stop the app from running in background?
AUM keeps running in background when needed, unless the session is empty. Just double-tap the home button and swipe the app out of the multi-tasking view when done with the app. If you hadn't saved your session, you can tap the "Restore Session" button next time you open the app.
Where can I ask additional questions?
Drop me an email! Or check out the Community links above.