SECTOR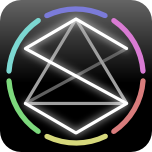 Stochastic Sample Slice Sequencer with markov-chain matrix, probability patterns and time-bending warp functions.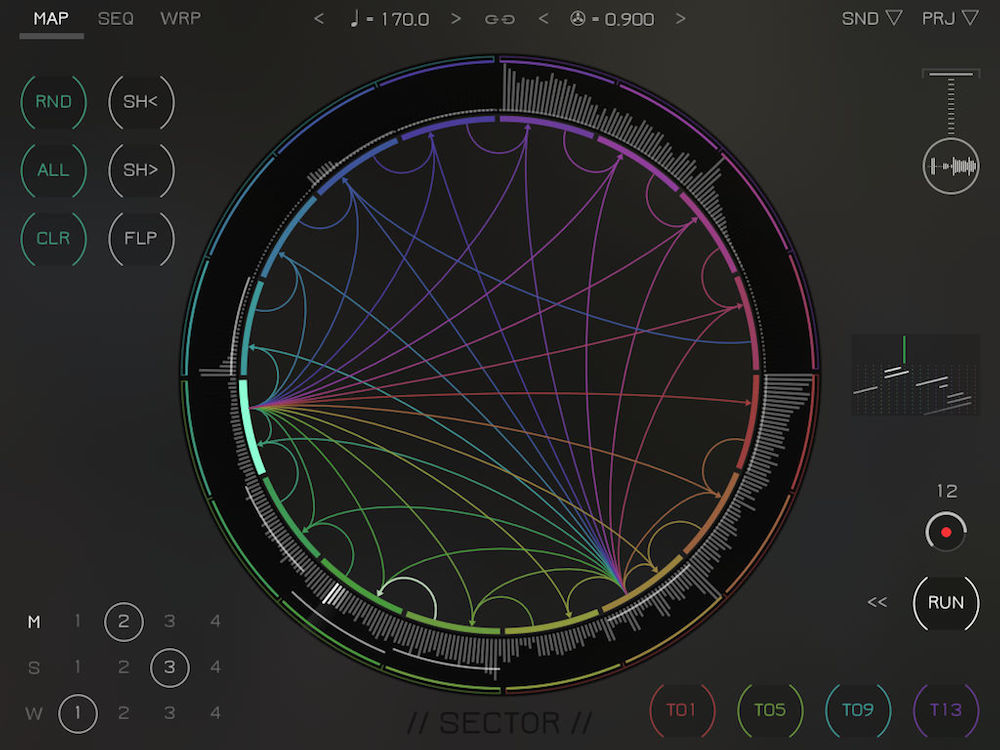 Greetings Earth! We come in peace. And time-warping glitches.
Brilliant ★★★★★
Innovative, beautifully designed and easy to use.
Fantastic App ★★★★★
The best sequencing app I've used on the iPad. The interface is incredible. The possibilities are endless.
Amazing ★★★★★
Don't do it, if you have plans for the rest of the day. Once your in the grove, you can't stop.
About
Slice and sequence your loops with a matrix of markov-chain connections. Introduce order with the probability-based coin-flipping pattern sequencer. Bend time with warp functions for glitches and modulations. Tweak and trigger in real time performance. Get anything between rigid control and random chaos.
For an in-depth review, see this post on MusicAppBlog.
Please post questions and feature requests at the forum.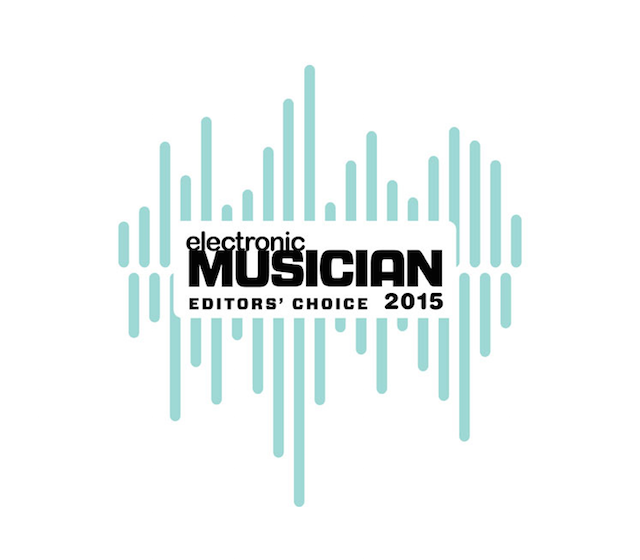 SECTOR has won a 2015 Electronic Musician Editors' Choice Award! Check out the February 2015 issue of Electronic Musician.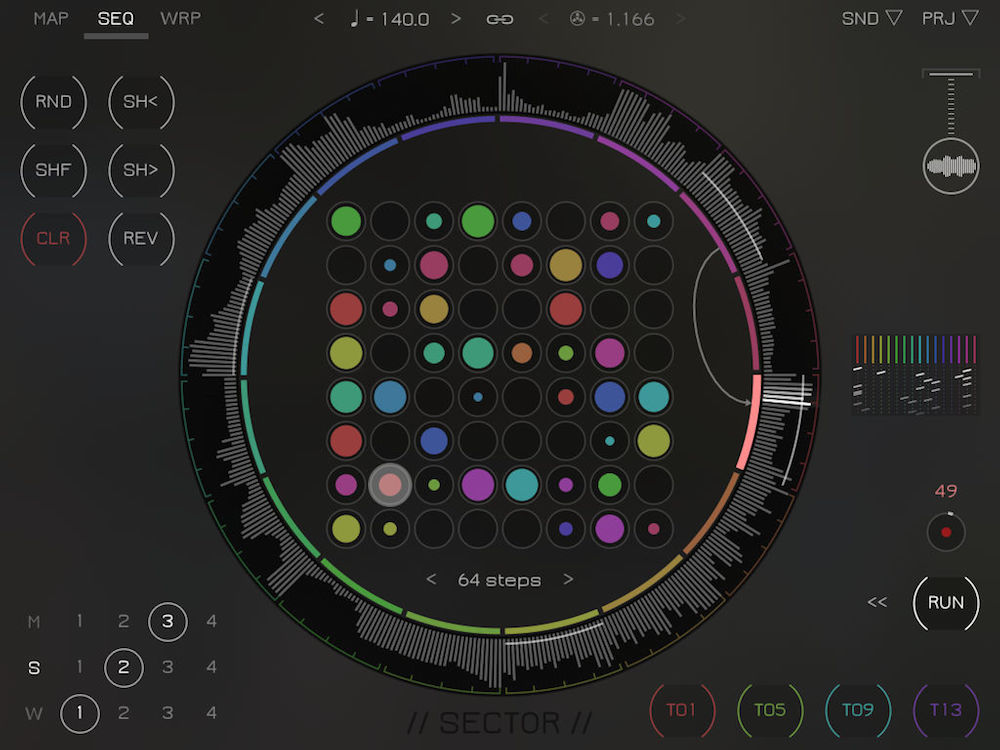 Videos
Sound examples
Mentions and reviews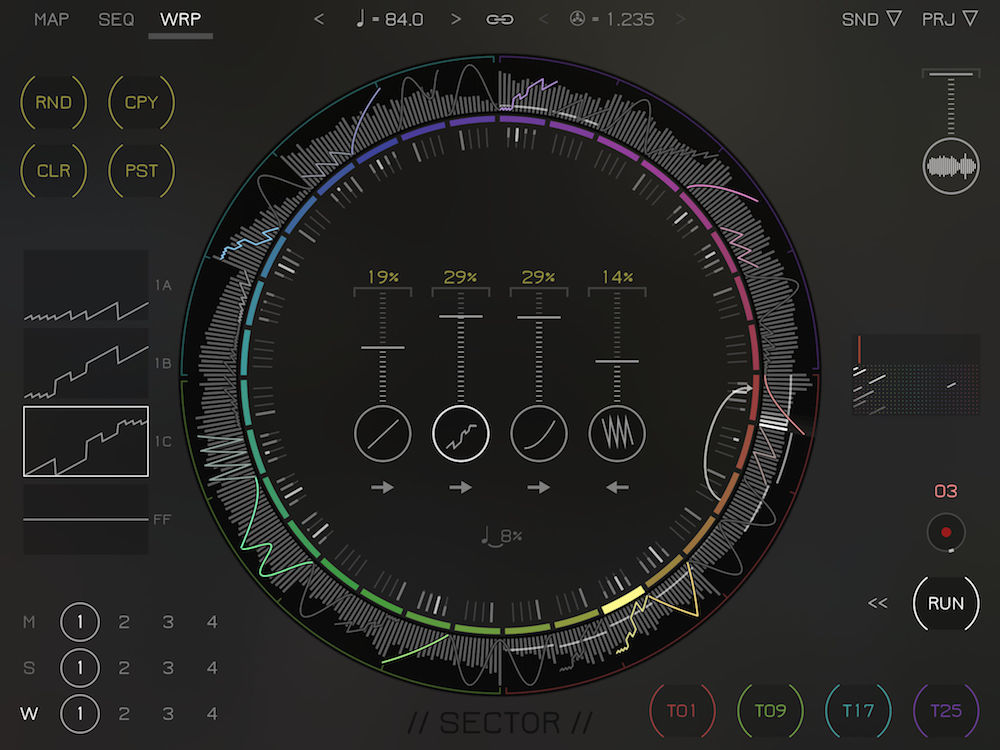 User examples